Which colleges are best for upward mobility?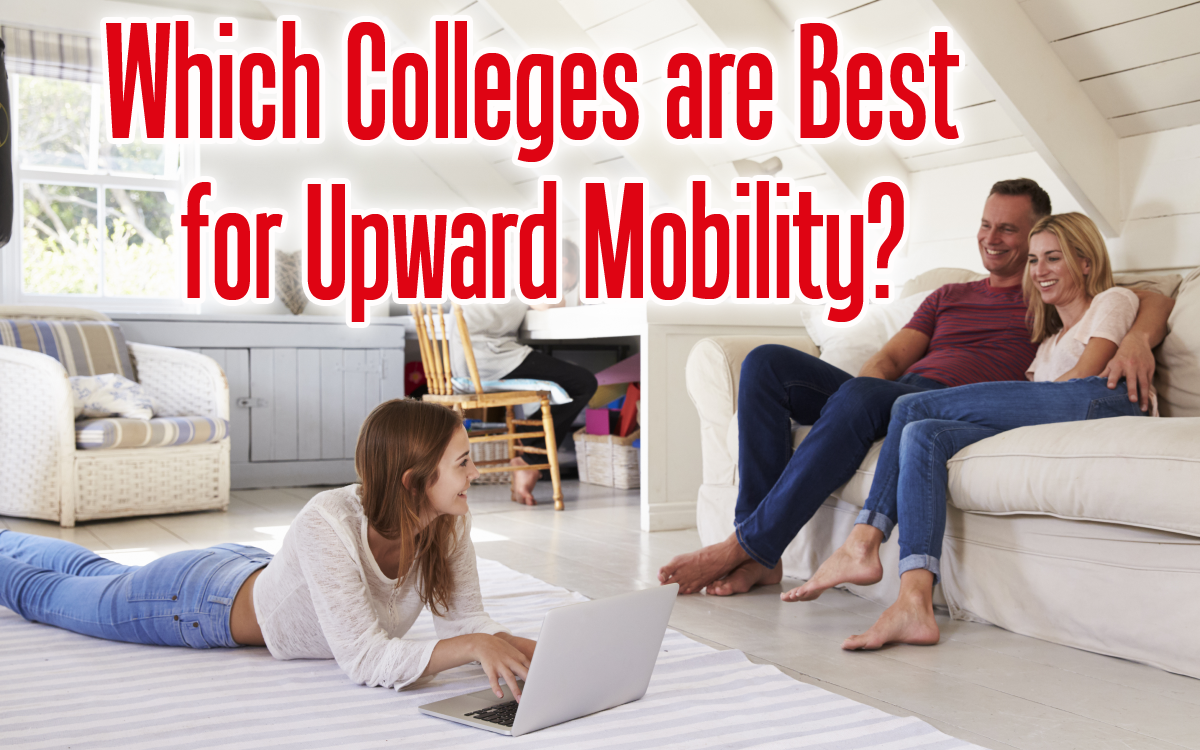 Many people assume the Ivy League colleges are best for future success and upward mobility, but research has shown that those two things may be different: Ivy League colleges produce outstanding success rates for their graduates, but Ivy League colleges tend to be attended by students with a high socioeconomic background and high chances of success. The odds of a poor student who gets a scholarship to an Ivy League school graduating are not as high as the odds of that same student attending a mid-tier state college, graduating, and making a good life for herself. Mid-tier state colleges seem to have the highest rate of socioeconomic mobility
One other academic area you may wish your child to explore is dual enrollment. If your child is a good student, she can enroll in the local junior college or other institution while still in high school and take online classes. It is possible to graduate high school having already earned her first year of college credit (or more). Just make her aware of investing too much of her precious time in her mental dimension, at the possible cost of the other three. High school students tend to get so focused on graduation or building up a good resume to get into a good college, that they may miss some of the important lessons of becoming an adult like independence, integrity, and self-reliance.
You can get more advice on handling difficult decisions with your teen by clicking here to see your options.