What is one easy step to reduce your teen's stress level?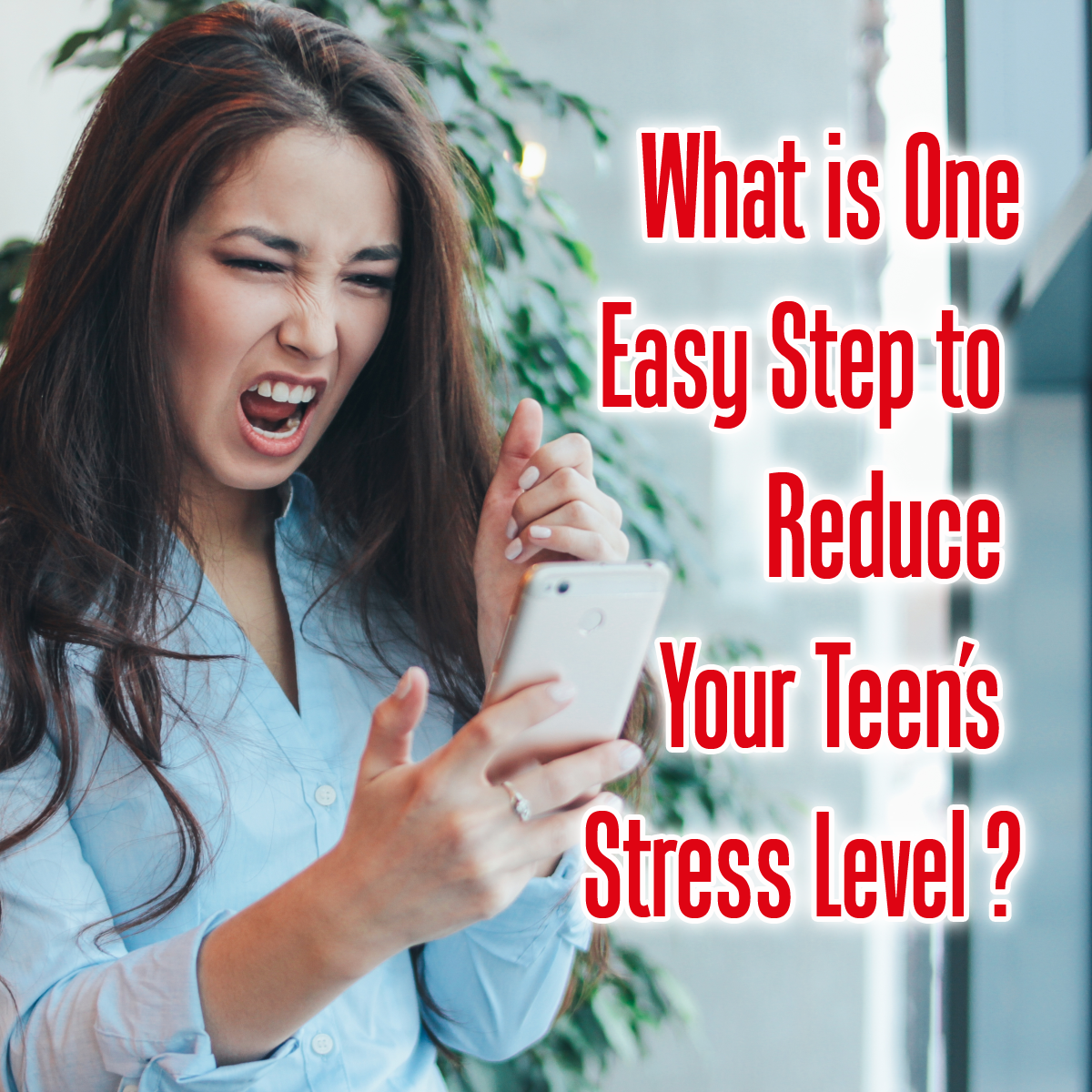 The teen years are filled with stress, but here's one thing that you can do that has been shown by scientific research to reduce stress for adolescents:
Oxytocin produces the good feelings you get from bonding. It is what motivates your teen to fall in love, to make best friends, and to be part of a group. It also can cause "us vs. them" feelings, where the "us" are him and his friends, and all adults, including you, are the "them." However, research has shown that families who eat dinner together have higher levels of oxytocin, and teens who eat dinner with the family show reduced signs of stressed behavior. That's something simple you can do to reduce their stress.
There are many other things you can do to reduce or increase teen stress, and certain activities you can do together to help them learn to deal with adversity by clicking here to see your options.