Is it safe to have pets with an infant?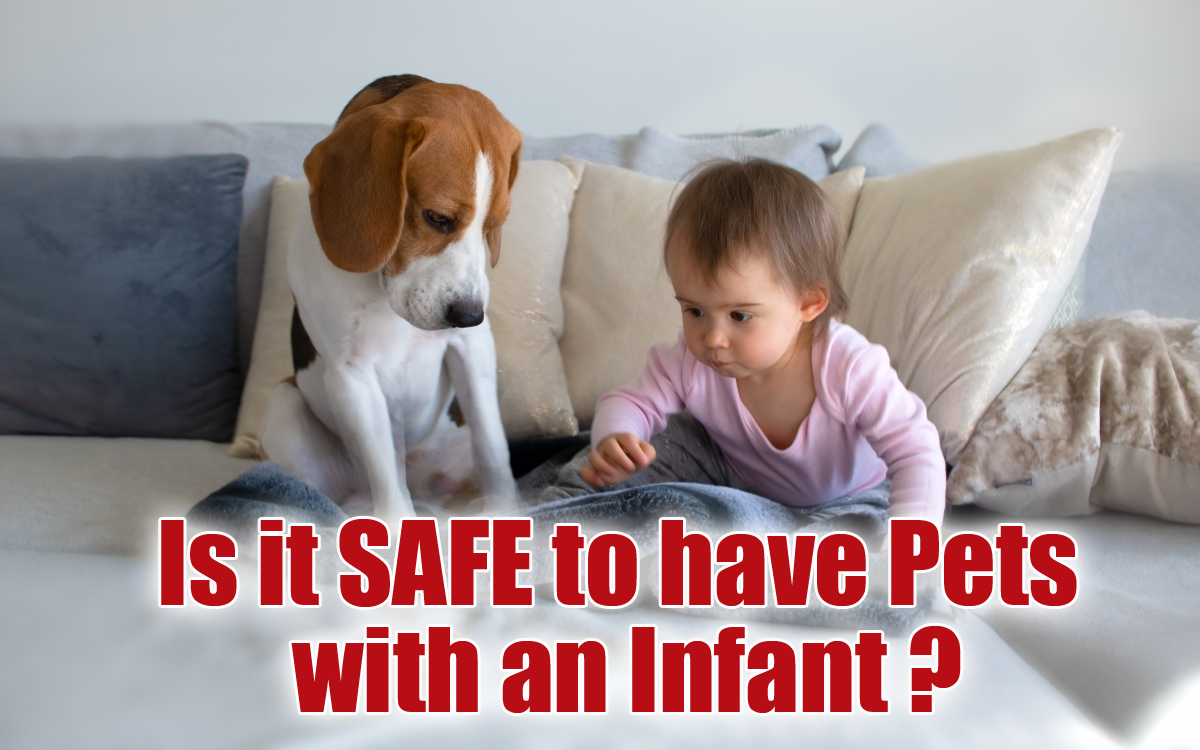 The safety of pets with an infant depends on the pet and the infant. Some pets are dangerous around infants and some infants don't know how to treat a pet. However, generally speaking, children love animals, but make sure your animals love children.
If you have pets, be extra careful: Don't leave your child alone with the pet. Your infant doesn't know how to treat animals, so he may do something offensive. Be ready to intercede if needed.
There is a strong argument for having pets with infants. Research has actually shown that children raised with dogs, and to a lesser extent with cats, have stronger immune systems. Parents who own furry pets (dogs and cats) even before the child's birth have babies with more robust gut microbiomes, and children exposed to pets in the first year of life tend to have fewer asthma and allergies than those without pets. Of course, you must use your own good judgment depending on the pet and the infant.
One neat trick for the pets is to bring the scent of the new baby home to the pet before the baby arrives. Hospitals often provide a "hat" for the newborn. If you have a pet, ask for the hat (they would otherwise throw it away) and have someone take the hat home to your pet to create familiarity.
For dozens of other tips to help keep your baby safe, click here to see your options starting at under a dollar.